Gold Coast Voiceover Artists
MESSAGES ON HOLD MUSIC ON HOLD MESSAGES ON HOLD SAMPLES VOICE OVERS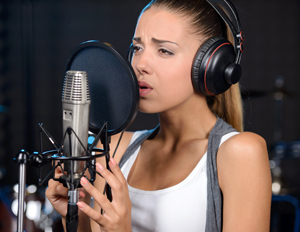 A Variety of Voice Talent
Media Messages Gold Coast has partnered with a range of very talented voiceover artists; including male, female and children. And they come from all walks of life, nationalities and personalities.

Trained Voice Actors
Our voice artists have been trained in the art, and are well versed on how to turn a script into a production. They are essentially actors, who use their voices to tell a story.
Different Genres
Are you looking for a message on hold production that is corporate, entertaining, humourous, hard sell or instructional? Whatever you are looking for, our copywriters are sure to write a compelling script and will help you select the best voiceover artist to give your audio production the impact it needs. We will then select appropriate royalty free music to play inbetween messages just to break it up.

Get a Free Audio Demonstration
We know our audio productions sound hot, so we are willing to put our money where our mouth is and we are quite happy to do up a one message audio demonstration, written and voiced about your company, just so you can hear for yourself how great our audio advertisements sound. Click on the button below to get your free sample.

Media Messages
2, 2 Spencer Road
Nerang, QLD 4211